#6 Interview With Sheldon Williamson
Podcast  · 

An interview with Prof. Sheldon Williamson of the Ontario Tech University, Canada.
Show Notes
Prof. Sheldon Williamson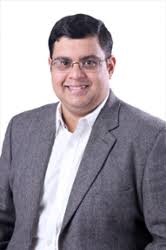 Department of Electrical, Computer and Software Engineering, Ontario Tech University, Oshawa, Canada
Research group webpage
Twitter handles: @OT_STEER, @electrifiedshel
Google Scholar Profile
Education:
Bachelors at Father Agnel's College, University of Mumbai, India. Masters and PhD at Illinois Institute of Technology (IIT), Chicago, USA.
Academic experience: 8 years at Concordia University, Montreal followed by 5 years at Ontario Tech University, Oshawa
Typical day of the professor: Meetings with graduate students and industry partners, administrative meetings, teaching courses, office hours for students, grant proposal writing
Courses taught over the years: Power electronics, Advanced power electronics, Motor drives, Advanced motor drives, Electric machines, Electric vehicles / Electric transportation, Electric energy storage systems.
Future plan on teaching side: Developing a program in transportation electrification and autonomous e-mobility, including all the core power electronics courses, and also courses on control systems, electric machine design.
Emailing North American professors for grad studies: Prof Fang Peng, Michigan State University, Prof Ali Emadi, IIT Chicago (now with McMaster University).
First Discovery Grant (5 years): Research on powertrain efficiency in hybrid electric vehicles.
Present areas of interest: EV charging, Photovoltaics (PV) for charging, Wireless charging, Battery Management Systems (BMS), Traction and electric motor drives
Graduate students who worked on wireless charging: Dr. Kunwar Aditya, Deepak Rozario, Dr. Deepa Vincent, Dr. Phuoc Sang Huynh.
"Engineering research means nothing if it does not produce a product at the end of the tunnel. We are engineers, not scientists."
Importance of developing products in collaboration with industry
Industrial collaborators: TM4, Opal-RT, InMotive, Linamar, D&V Electronics
"The most fruitful part of engineering research [in academia] is when you see your work being used in the industry. That is an indicator of the impact of your research."
Looking into the future: "Mobility will completely change. Plugged charging needs human intervention, and hence will have to be replaced by wireless charging."
Problems in adoption of wireless charging: Standard are not yet mature, power levels need to be scaled up, social acceptance especially with regard to concerns for health effects of the electromagnetic radiation.
Incoming research students: They already have 60% of the skills and learn the remaining 40% through experimentation and failures. One of the key skills is to be able to design a system to specifications.
Revamping of the electrical engineering syllabi and programs is a priority especially in India as many of the curriculums are stuck at older times. New programs required in smart grids and transportation electrification.
Big challenges in the next few decades: autonomous mobility (land, air, sea), vehicle-to-vehicle charging, cybersecurity of power electronic systems.
IEEE Power Electronics Society (PELS) and Industrial Electronics Society (IES)
PELS Digital Media and Education Committee, headed by Prof Prasad Enjeti, Texas A&M University.
Additional information:
Book by Prof Sheldon Williamson:
Energy Management Strategies for Electric and Plug-in Hybrid Electric Vehicles
Click here for credits, attributions and additional information.